Welcome to DMB Holdings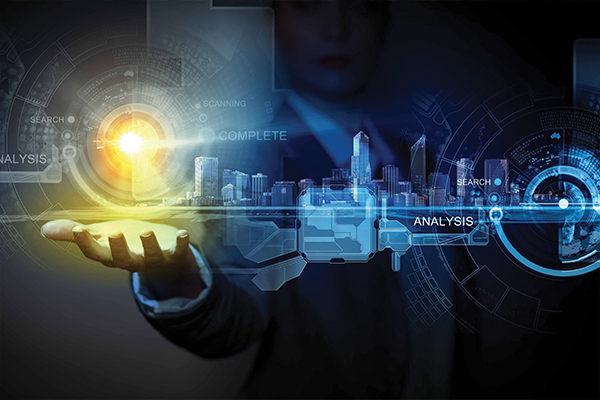 Dynamic, Meaningful and Bold– these three words best epitomise DMB Holdings (Pty) Ltd, a proudly South African company that is set to play a key role in the country's future socioeconomic development.
""Our vision is to make a real difference in South Africa", says CEO, Dewald Pretorius. It is a profound objective, to say the least.
Rooted in South Africa, with origins dating back to 1989, and fully committed to the prosperity of its people,DMB Holdings has a proudly South African story to tell. It is a story of passion, power and progress.
DMB's progression from a software development house, with an extensive background in ICT infrastructure, later expanding into business consulting and engineering and finally transmogrifying into a fully-fledged Smart City solutions company via its numerous subsidiaries, is a story of remarkable growth and achievement. In short, DMB is at the coalface of our country's multi-faceted infrastructure programme and the impact it has on the lives of citizens across the length and breadth of our land.
Today, through its subsidiaries, DMB Holdings covers the entire utility value chain, incorporating revenue management, business consulting and the state-of-the-art technology that makes infrastructure behave in a smarter way. The REALLY good news, however, is that it was all developed in South Africa, for South Africans.
Although distinct entities, each subsidiary works in a complementary manner to provide an all-inclusive infrastructure management package to Municipalities and Utilities. As a proudly African group of companies that develops solutions for African utilities, Pretorius says DMB's subsidiaries have one outstanding focus: to develop smart, dynamic and progressive city solutions for South Africa's public sector. This is what gets them up in the morning, and what makes them tick. By working alongside the country's various municipalities and gated communities, DMB collectively provides a raft of essential services. These include asset management, data integrity solutions, ERP financial management systems, Integrated Utility management systems, financial statement audits, credit control, business consulting, training and energy efficiency, through anything from locally manufactured public lighting and measuring and managing both electricity and water, to sustainable broadband deployment. Each of these products is carefully and efficiently managed throughout its lifetime.

---
Our Mission
Seeking African defined smart and progressive city solution for Africa's infrastructural needs
Our Vision
Our vision is to become the leading company and brand whichdeploys and establishes Smart and progressive dynamic citieson the African continent